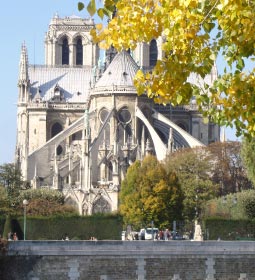 The origins of Paris
The Ile de la Cité is both the heart and the origin of present day Paris. It is the geographic and historical center of the Capital.
Walking here is to journey in time, back to the fabulous days of the Middle Ages, with its little streets and the "Conciergerie" built as the first palace for the King, and which, at a later age during the revolution, would become the most notorious prison in France.
And then, the magnificent Notre Dame cathedral, a jewel of gothic architecture. Its secrets of construction, the stories of its stained glass windows and the fantasy world of its gargoyles and mythical creatures will be revealed as we visit the inside and the exterior of this world famous landmark.